Join us for a Spring Open House!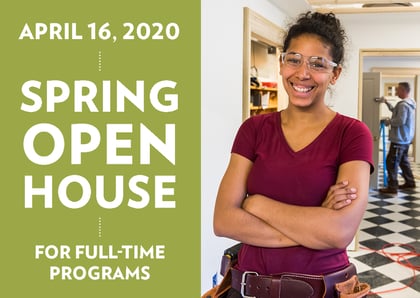 Note: This event has been cancelled. Our Admissions office is still available to schedule calls or online meetings while the School is closed. Reach out to them at admissions@nbss.edu to schedule, or with any questions.
You can also visit our
Info Session page
to sign up for an online Info Session Webinar, or to take a virtual tour of our program spaces.

Thursday, April 16, 2020
10:00 am - 12:00 noon
For those interested in attending one of our Full-time programs:
Discover our nine full-time programs in traditional trades, and variety of continuing education courses
Tour program spaces and connect with faculty and current students
Learn about the Admissions process, new scholarships, veterans' benefits, and financial aid options for qualified students
NBSS trains students for careers in traditional trades that use hand skills in concert with evolving technology. In doing so, the School preserves craft traditions and promotes a greater appreciation of craftsmanship.